reliable - high quality - good value
out of tradition
For decades we execute your construction projects with passion and intelligence - SB Bauunternehmen
Your construction expert in Kassel - SB Bauunternehmen
Our family business executes your projects with intelligence and passion for more than 30 years, for your satisfaction. Therefore we count on individual support, close customer contact, respectful communication and high quality for good value.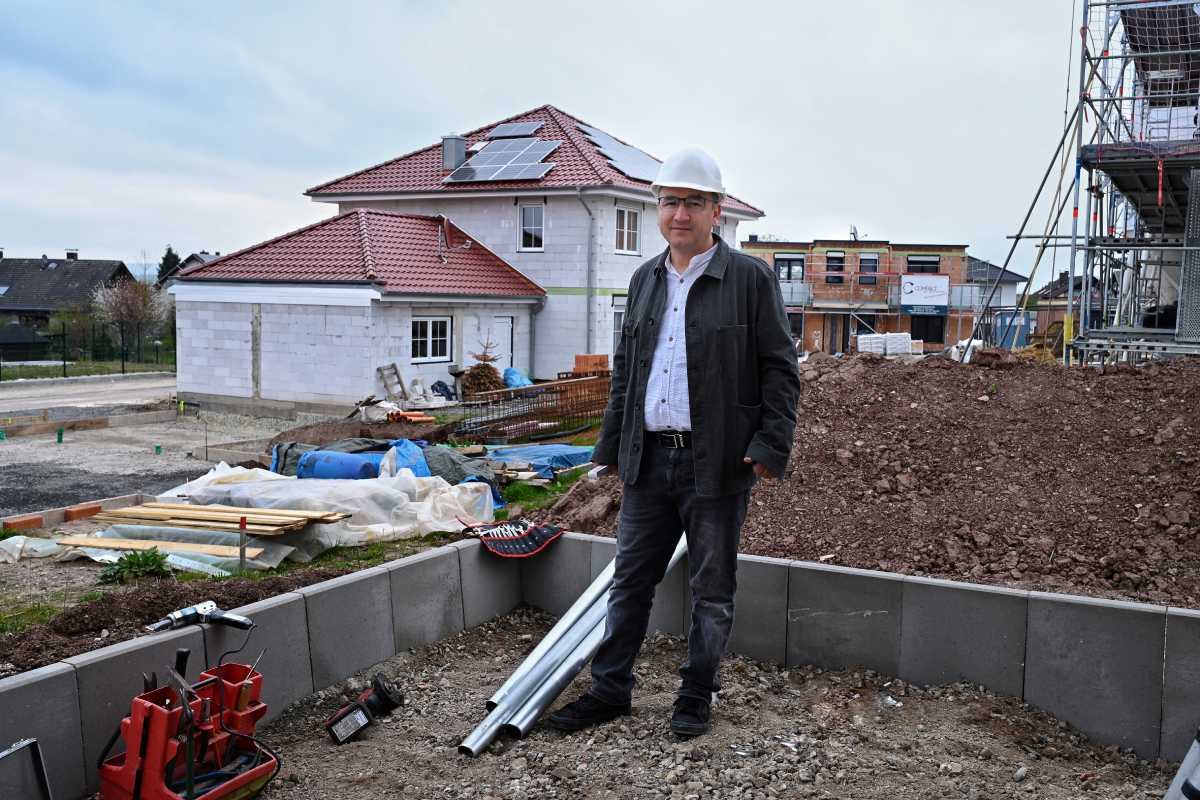 For many years the head of our company, Sebahattin Bayrak, successfully directs the company and the projects with his expertise.
Senior construction management
Bahri Bayrak leads the projects with a lot of practical experience and plays an important part in our projects and the company.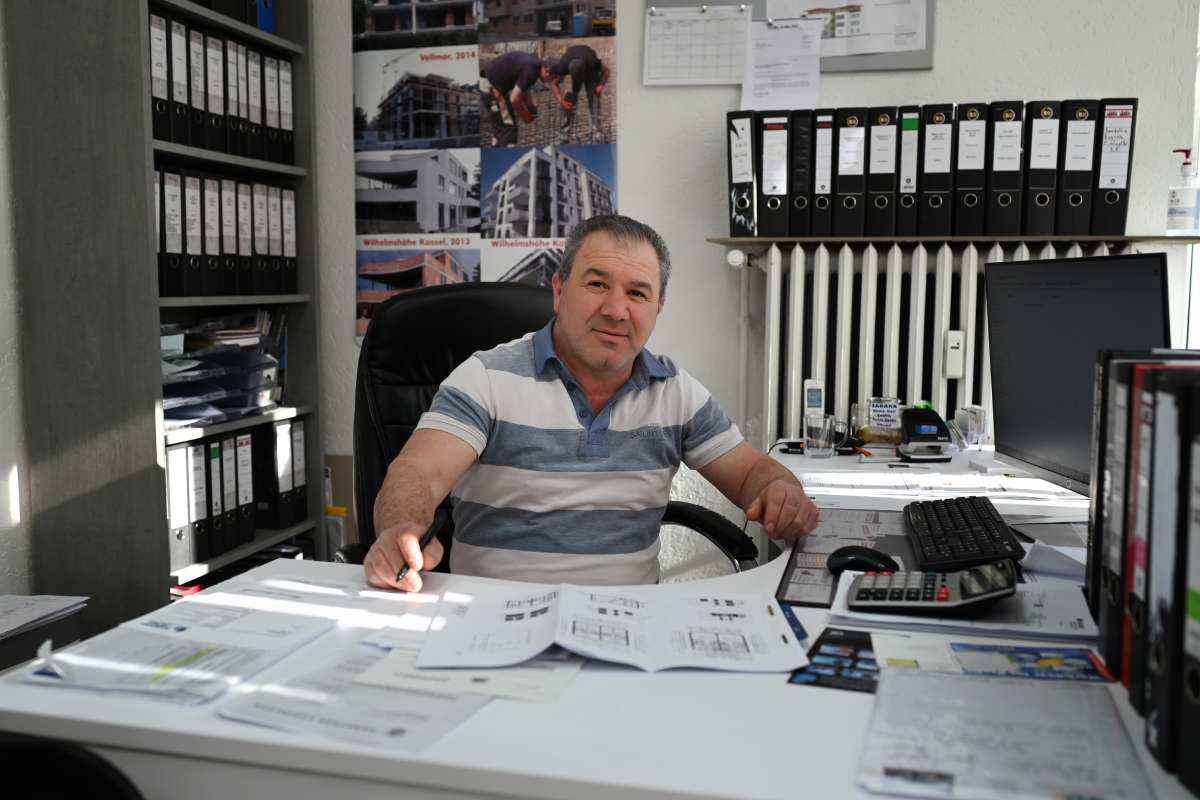 Using his extensive knowledge about construction and his trained eye Yilmaz Bayrak effectively coordinates our projects and handles practical tasks.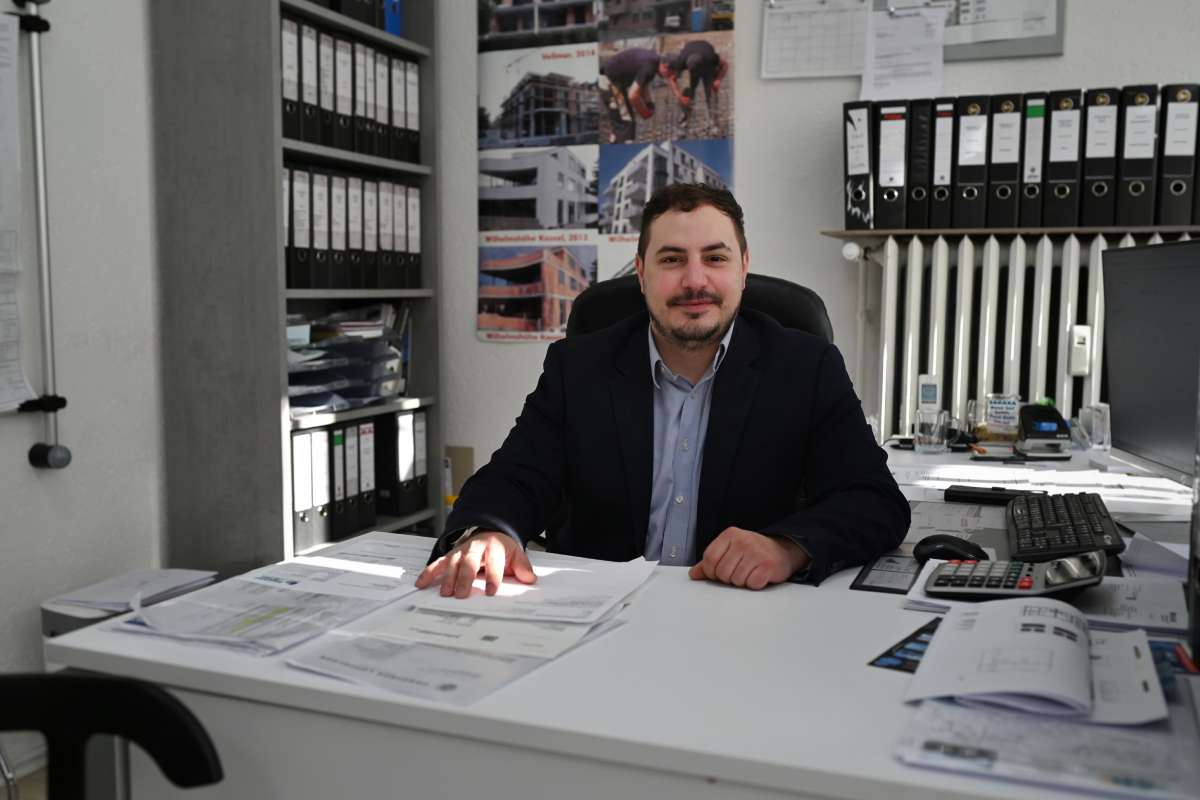 By successfully managing the communication and controlling Christian Keil ensures smooth processes for our construction projects.
Get to know the whole Team now!
Träumen Sie bereits von Ihrem Eigenheim? Haben Sie genaue Vorstellungen und möchten endlich mit dem Bau loslegen? Dann stellt sich Ihnen folgende wichtige Frage: Wie finden Sie das richtige Bauunternehmen für den Hausbau Kassel? Wenn Sie Ihr eigenes Haus bauen wollen, ist der richtige Partner entscheidend. Schließlich ist das eigene Heim ein Herzensprojekt. Es gibt eine Vielzahl an Anbietern, die in Kassel Hausbau anbieten. Sie sollten das Bauunternehmen mit Sorgfalt auswählen. Die Zusammenarbeit mit einem guten Bauunternehmen kann Ihnen als Bauherr viel Stress, Zeit und Geld sparen. Ein Bauprojekt ist ein großes und wichtiges Vorhaben. Die Zusammenarbeit mit einem guten und erfahrenen Partner macht einen maßgeblichen Unterschied. Hier finden Sie die wichtigsten Kriterien, die Sie bei der Wahl des Bauunternehmens beachten sollten:
Kassel Hausbau: Die Kosten
Ein Haus zu bauen ist eine große finanzielle Herausforderung und sollte gut durchdacht und geplant werden. Eine gute Planung im Voraus erspart oft viel Stress und unnötigen Aufwand beim Bauprozess. Die Kosten sind somit auch ein entscheidender Faktor bei der Auswahl der Baufirma. Auf den ersten Blick scheint es relativ einfach, die Kosten der Bauunternehmen Kassel zu vergleichen. Allerdings unterscheiden sich nicht bloß die Kosten der Anbieter, sondern auch die Leistungsinhalte. Sie sollten die Angebote der Unternehmen genau unter die Lupe nehmen und auch den Leistungsumfang bei der Auswahl beachten.
Bringen Sie auch die Baunebenkosten in Erfahrung, um sich ein umfassendes Bild machen zu können und Überraschungen zu vermeiden. Hierbei ist es wichtig, dass Sie die Qualität der Umsetzung und Ihre eigenen Wünsche im Blick behalten. Günstige Angebote sind oft verlockend. Besonders bei einem teuren Vorhaben wie dem Hausbau Kassel ist es wünschenswert, Kosten zu sparen. Sie sollten bei der Auswahl der Baufirma allerdings nicht bloß auf die Kosten achten. Sie wollen schließlich, dass das Bauprojekt auch wirklich Ihren Vorstellungen entspricht und eine gewisse Qualität vorweisen kann.
Nach Abschluss des Projektes möchten Sie sich auf Ihr Eigenheim freuen und die Wohnqualität genießen, statt über Mängel zu diskutieren und möglicherweise rechtliche Streitigkeiten zu klären. Schlechte Qualität wirkt sich auch auf den Wert und den Verkaufswert Ihres Hauses aus und es können hohe Instandhaltungskosten entstehen. Diese Probleme können Sie ganz einfach vermeiden, wenn Sie ein Bauunternehmen Kassel wählen, das nicht nur ein günstiges Angebot vorweisen kann, sondern qualitativ und preiswert baut. Wenn Sie sparen wollen, machen Sie es richtig! Beim Hausbau Kosten zu sparen ist etwas Gutes. Aber nur, wenn Sie es auch richtig anstellen. Sehen Sie sich deshalb den Leistungsumfang des Unternehmens genau an und informieren Sie sich über die Qualität des Baumaterials und der Ausführung. Ein gutes Bauunternehmen wird sich hier die Zeit für ein persönliches Gespräch nehmen und sie ausführlich beraten.
Hier noch einmal eine Übersicht, welche preislichen Faktoren sie beachten sollten:
Preiswert statt günstig
Hohe Qualitäts-Standards
Detaillierte Kostenrechnung
Die nötige Erfahrung für den Hausbau Kassel
Einer der wichtigsten Faktoren für ein erfolgreiches Bauprojekt ist die Erfahrung der Baufirma. Im Handwerk gilt in der Regel: Langjährige Erfahrung führt zu hochwertigen Ergebnissen. Wenn ein Bauunternehmen wenig Erfahrung mit einem bestimmten Bauprojekt oder einer Branche hat, entstehen oft Mehrkosten und Verzögerungen. Suchen Sie nach einem Bauunternehmen mit langjähriger Erfahrung im Kassel Hausbau und der Branche.. An einem Angebot lässt sich das allerdings meist schlecht erkennen. Informieren Sie sich über das Unternehmen.
Sehen Sie sich die Website und Erfahrungsberichte an, um abschätzen zu können, wie erfahren das Unternehmen ist. Auch das Portfolio und Referenzprojekte können einen guten Einblick in die Erfahrung und Leistung des Unternehmens geben. Wenn Sie nicht alle Informationen, die Ihnen wichtig sind, auffinden, können Sie auch einfach mit dem Unternehmen in Kontakt treten. Häufig ist ein persönliches Gespräch die beste Möglichkeit, um sich ein Bild von dem Unternehmen und seinen Leistungen zu machen. Notieren Sie sich im Vorfeld alle relevanten Fragen und lassen Sie sich umfassend beraten und aufklären.
In einem Beratungsgespräch können Sie auch die Art der Kommunikation und die Beratungskompetenz der Mitarbeiter erkennen. Je früher Sie persönlich in Kontakt treten, umso mehr wird Ihnen das bei der Auswahl des Unternehmens helfen.
Welche Baustoffe verwendet das Bauunternehmen Kassel?
Es gibt viele verschiedene Baustoffe, die zum Einsatz kommen können. Jede Baufirma hat hier ihre eigenen Vorzüge und je nach Bauart sind unterschiedliche Baustoffe sinnvoll. Stellen Sie im Voraus sicher, dass das Bauunternehmen Ihr Bauprojekt auch optimal umsetzen kann und sich mit der Bauart und den Baustoffen auskennt. Überlegen Sie sich genau, welche Ansprüche Sie an Ihr Bauprojekt haben. Beispielsweise eine hohe Energieeffizienz oder einen bestimmten ökologischen Standard. Suchen Sie am besten das Gespräch mit dem Unternehmen und legen Sie Ihre Anforderungen offen. So können beide Seiten von Anfang an offen kommunizieren und eine reibungslose Umsetzung gewährleisten. Wenn das Bauunternehmen von Beginn an Ihre Bedürfnisse und Anforderungen kennt, werden die Baustoffe dementsprechend ausgewählt und einem hochwertigen Bauprojekt steht nichts mehr im Weg.
Wählen Sie ein Bauunternehmen aus der Region
Es ist oft eine großer Vorteil, wenn Sie ein Bauunternehmen aus der Umgebung wählen. Kurze Anfahrtswege sind besonders gut für die Umwelt und ihr eigenes Portemonnaie. Außerdem ist es so auch einfach ein persönliches Gespräch zu führen, was eine reibungslose Kommunikation ermöglicht und die Beziehung verbessert. Außerdem kennen sich regionale Unternehmen vor Ort gut aus und sind gut verknüpft. So kommt es zu möglichst wenigen Problemen und Komplikationen. Ihr Bauprojekt kann ohne unerwartete Mehrkosten oder Verzögerungen ablaufen. Beachten Sie bei der Wahl des Bauunternehmens also unbedingt den Standort und entscheiden Sie sich am besten für einen Partner aus der Region.
Wenig Aufwand bei Ihrem Bauprojekt: Alles aus einer Hand
Wenn Sie bei Ihrem Bauprojekt so wenig Aufwand und Stress wie möglich haben wollen, sollten Sie ein Bauunternehmen finden, welches alle nötigen Leistungen anbietet. Ein Generalunternehmer kann Ihnen alle nötigen Leistungen für den Hausbau Kassel anbieten und stellt gleichzeitig eine effektive Koordination und Planung sicher. Dadurch müssen Sie sich als Bauherr keine großen Gedanken machen und gar nicht erst zwischen verschiedenen Unternehmen vermitteln und die Koordination sicherstellen.
Gemeinsam stressfrei bauen, mit Vertrauen
Bauprojekte ziehen sich über einen längeren Zeitraum und sind eine finanzielle Herausforderung. Außerdem hat ein Bauprojekt viel Potenzial für unvorhergesehene Veränderungen. Es kann zu Lieferschwierigkeiten, unerwarteten Kosten oder auch Verzögerungen kommen. Diese Risiken lassen sich nicht eliminieren, sie liegen in der Natur eines Bauvorhabens. Umso wichtiger ist allerdings Ihr Vertrauen in das gewählte Bauunternehmen. Wenn Sie eine gute Beziehung zu dem Unternehmen pflegen und ein gegenseitiges Vertrauen entsteht, lassen sich diese Punkte viel einfacher klären.
Wer gemeinsam an einem Strang zieht und gut kommuniziert, kann mit Leichtigkeit solche Hürden überwinden und gemeinsam eine passende Lösung finden. Genau das ist es, was uns ausmacht. Bei uns sind Sie nicht einfach irgendein Kunde, sondern ein Partner. Ihre Zufriedenheit hat bei uns höchste Priorität. Wann immer eine unvorhergesehene Hürde aufkommt, werden wir uns mit Ihnen zusammensetzen und die bestmögliche Lösung finden, versprochen!
Machen Sie noch heute den ersten Schritt!
Suchen Sie nach einem verlässlichen Partner für den Hausbau Kassel? Haben Sie bereits Vorstellungen, wie Ihr Eigenheim aussehen soll und können es kaum erwarten? Oder haben Sie weitere Fragen rund um Kassel Hausbau oder unser Unternehmen? Dann kommen Sie einfach auf uns zu! Wir sind genau der richtige Ansprechpartner, wenn es um preiswerten und qualitativen Hausbau geht! Wir nehmen uns gerne Zeit für Ihre Anliegen und beraten Sie in einem persönlichen Gespräch. Machen Sie noch heute den ersten Schritt in Richtung Ihres Traumhauses!
We are building with reliability and good value for more than 30 years. Out of passion and tradition.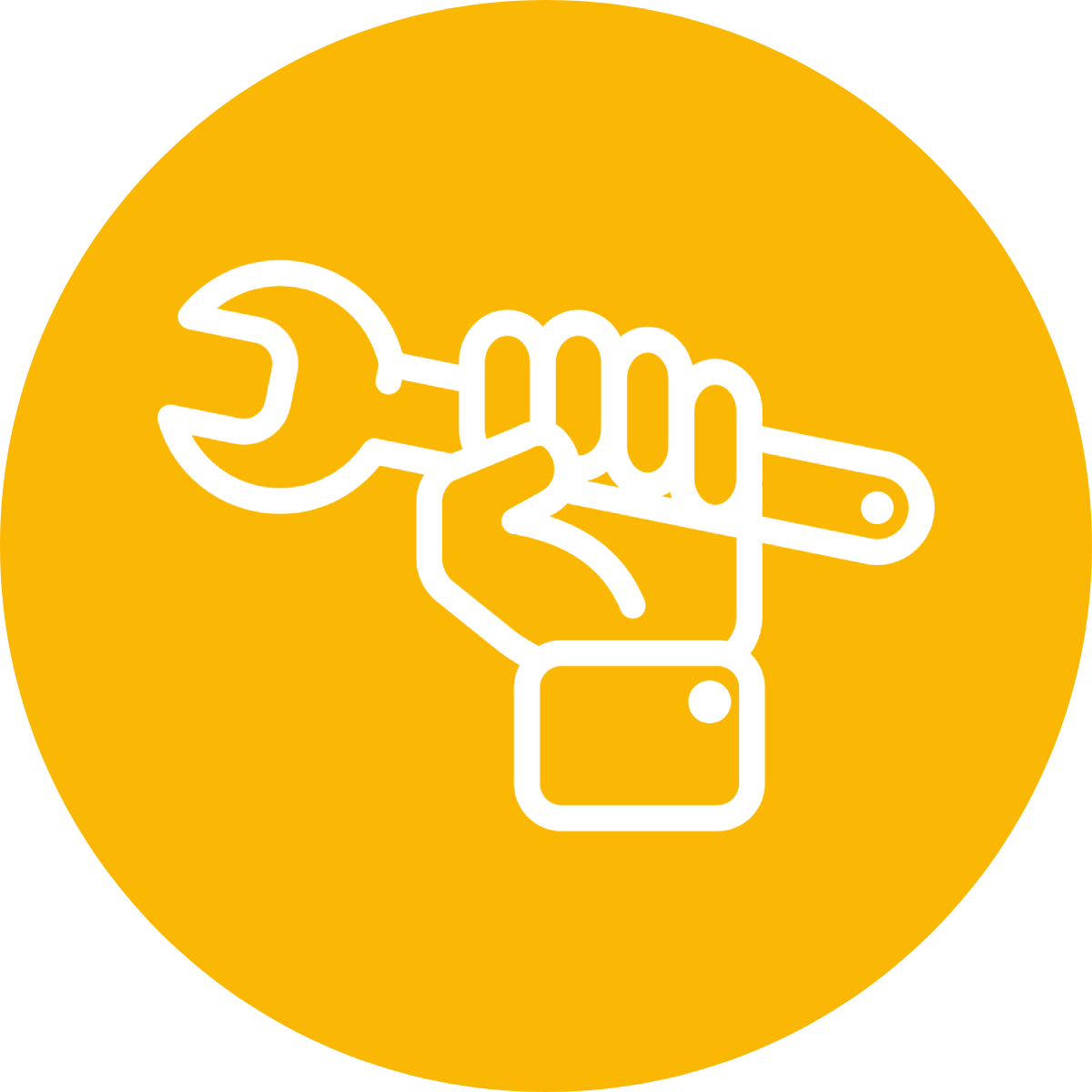 We execute your construction project from the first to the last step. During this process we respond to your individual wishes and desires.
Things can not always move skywards. Therefore we will take care of all the necessary operations below the surface.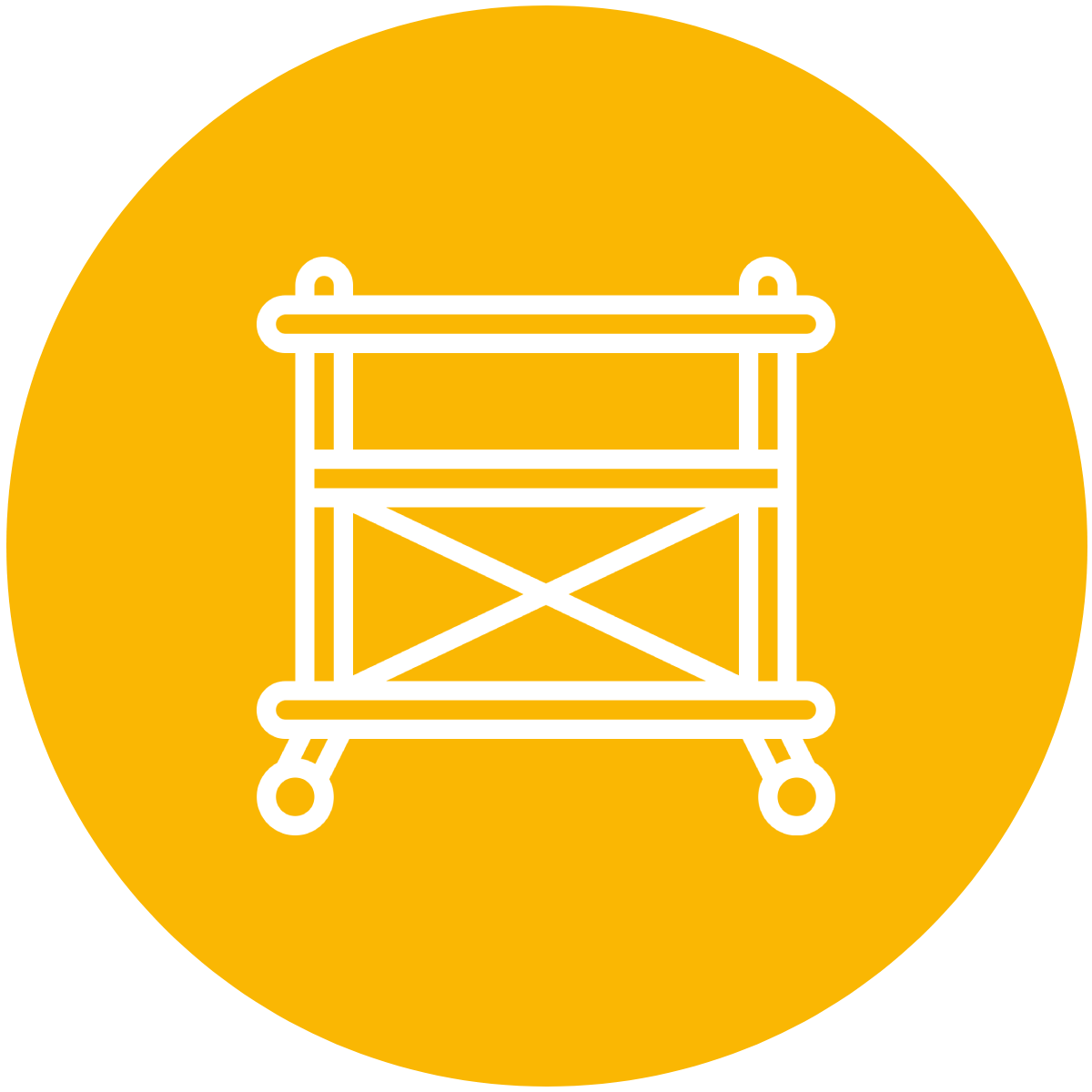 Shell construction is the showcase discipline in the construction business. The shell construction is the key for every building. Our experts are always working hand in hand to master this task anew for every project.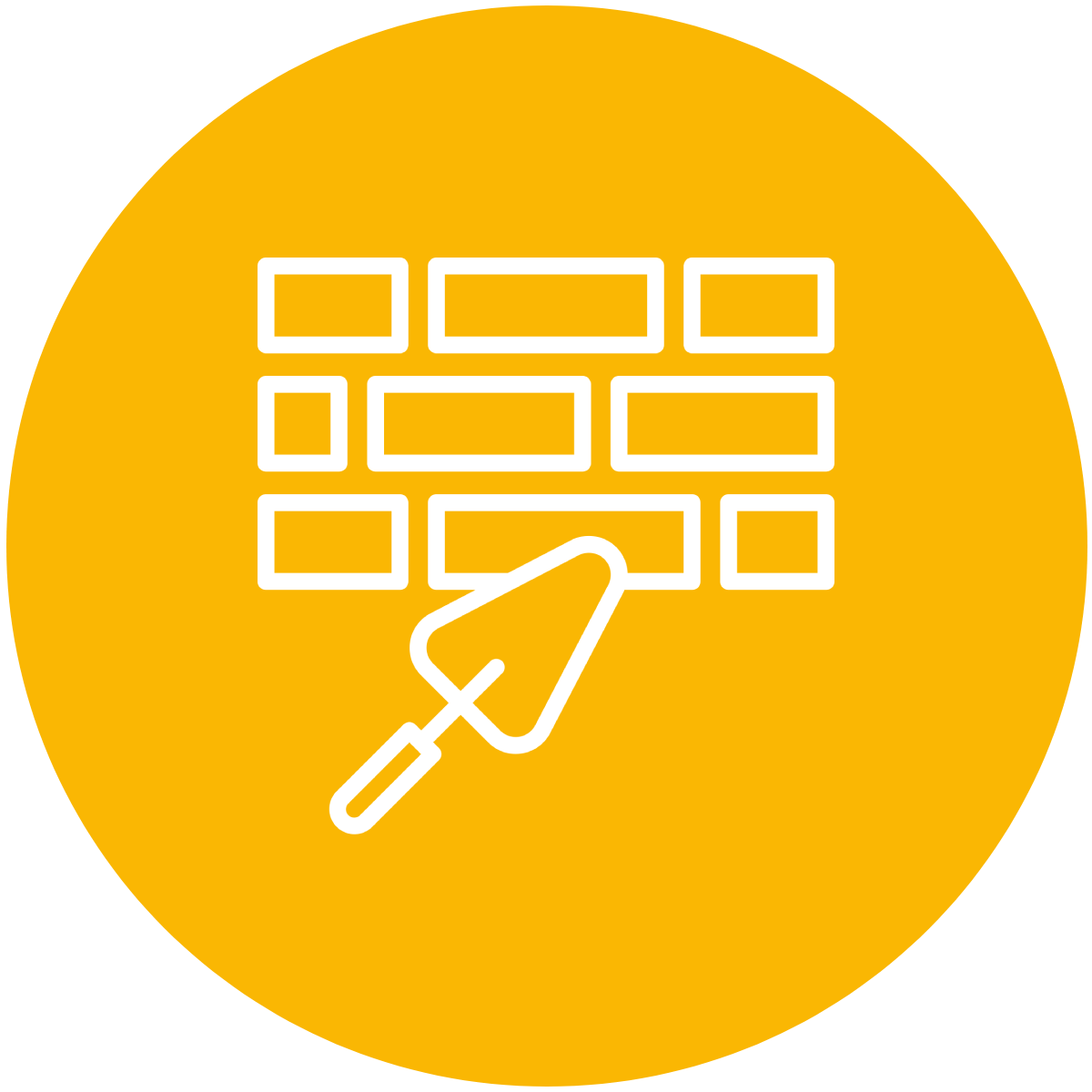 You never get a second chance to make a first impression. The same is the case for our buildings. With an impressive appearance we make sure that it is a good one.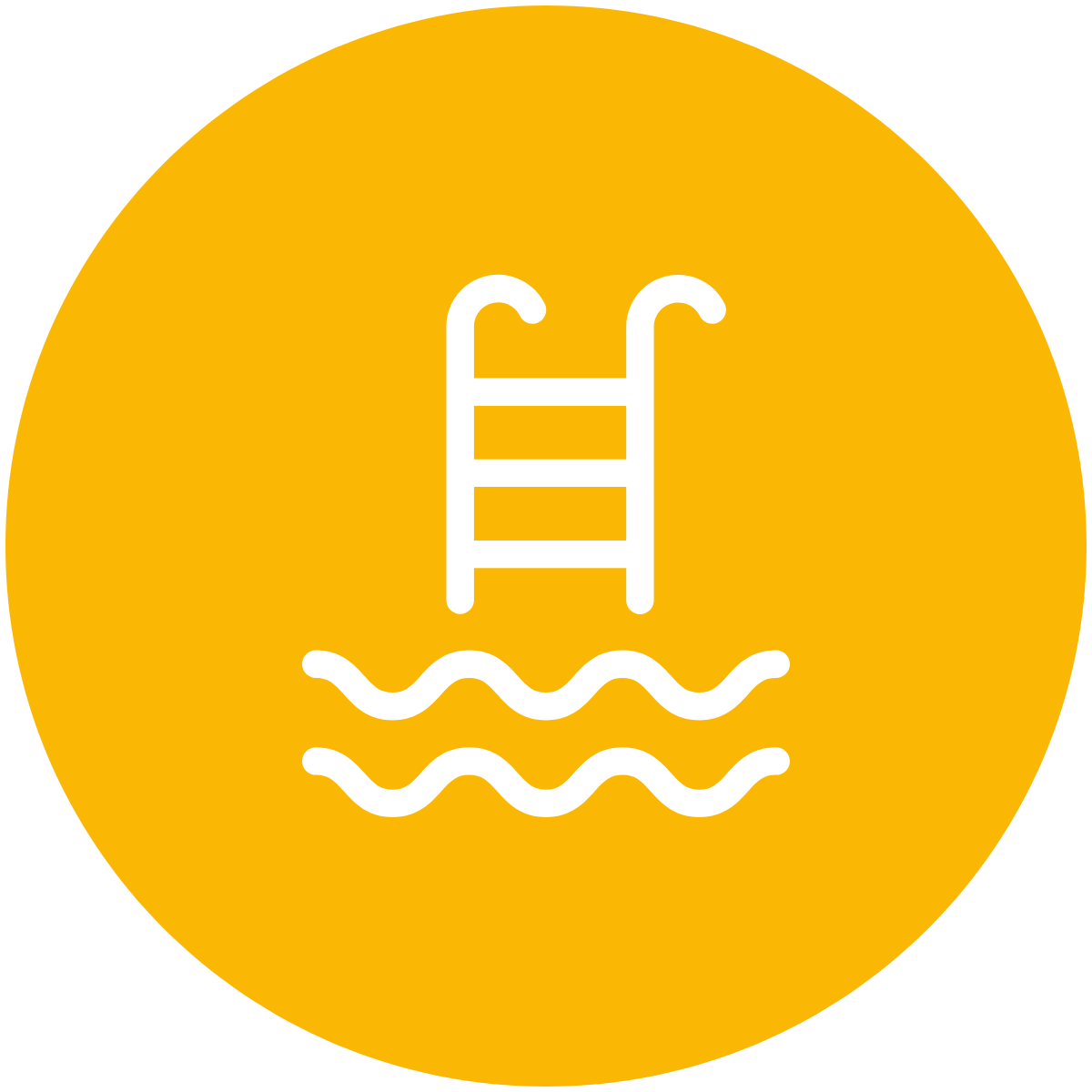 In the summertime there is no more enjoyable and refreshing moment than jumping into your own pool. We know what shell pool construction is all about and help you to take the first step towards achieving this dream.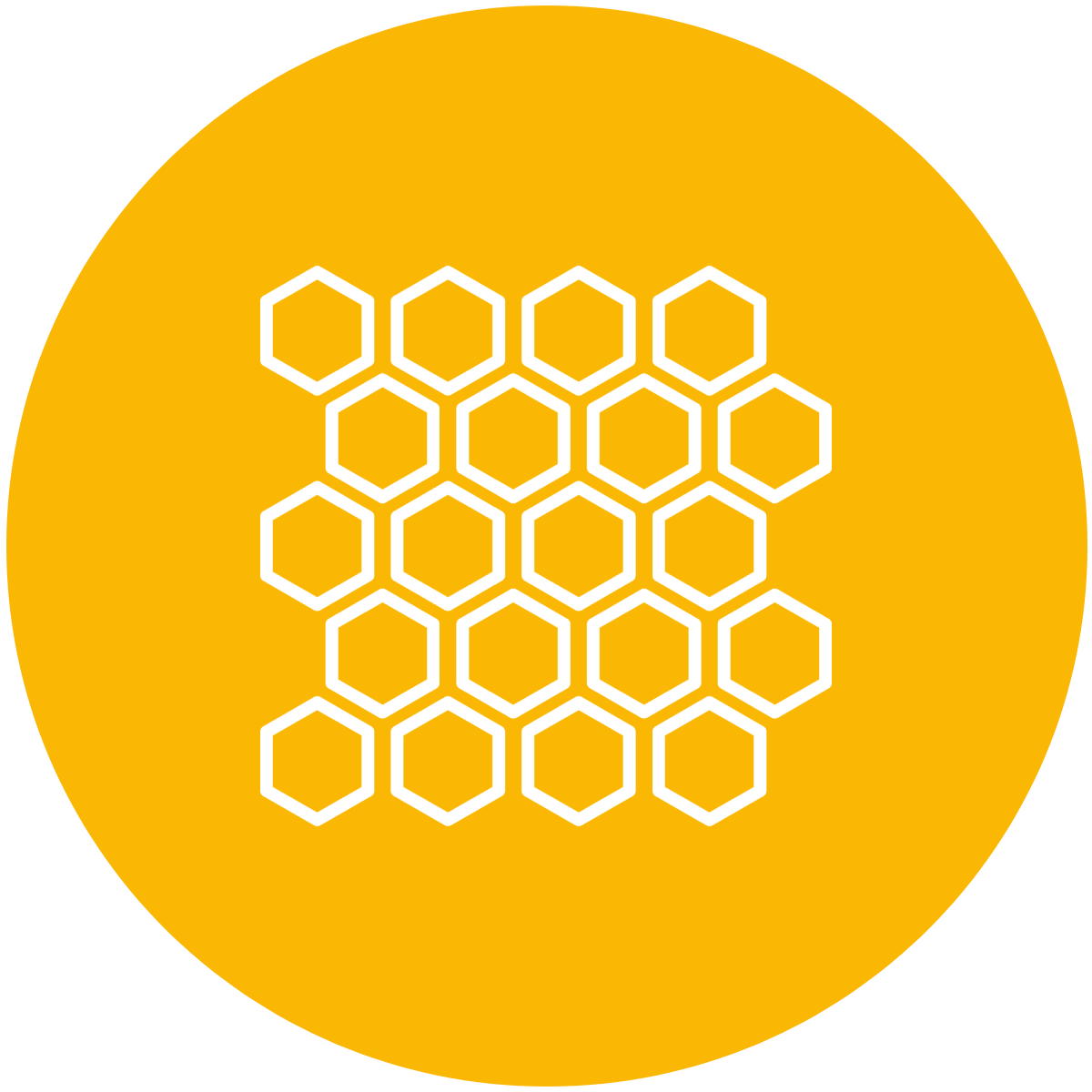 No matter if in the kitchen, the bathroom or the living room, inside or outside. We precisely lay any kind of tile according to your individual wishes.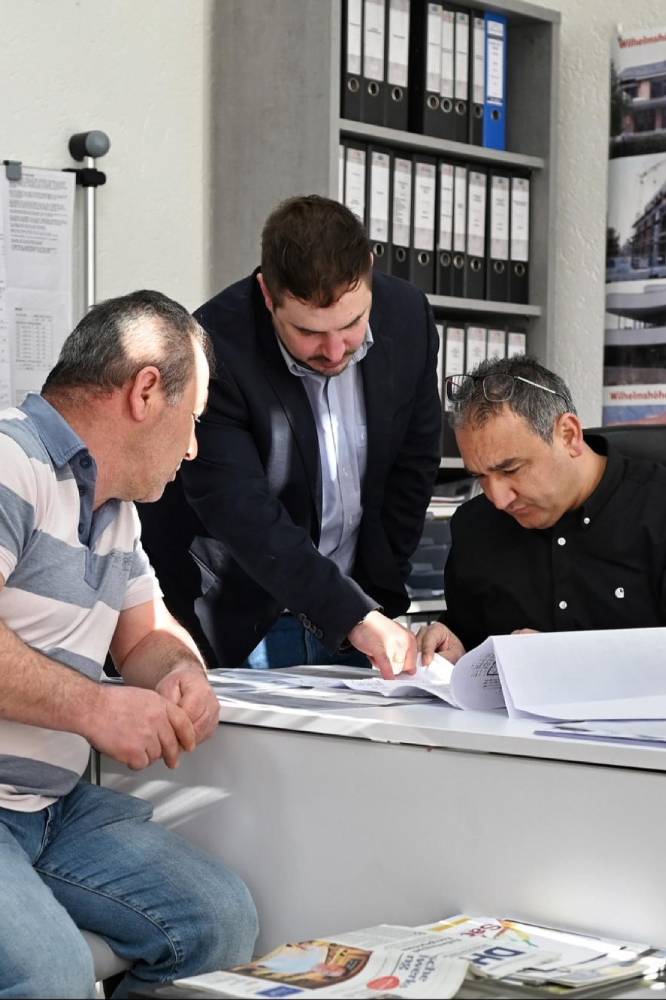 We offer high quality construction for good value. See for yourself:
All projects
Finished projects
Ongoing projects
Our team is made up of experts who master their crafts and bring years of experience with them.
We know all the tasks and challenges of our business and know how to tackle and overcome them as a team.
Since the beginning we realize our clients' construction projects with high quality.
Our motivation is to make use of our knowledge and skills daily to deliver the best service possible.
Get to know our team!
From the start we count on delivering high quality construction for a good value. Close contact with the clients, individual support and respectful communication are of high importance to us, towards our customers and our team.
Let others inspire you by what they share about us and our services:
I am thankful for the cooperation with the construction company SB Bauunternehmen, which exists as a reliable and competent partner in the second generation and successfully executes my projects. As an engineer I value our honest cooperation and that the company always sticks to the agreed terms and costs. When things get tough it is important to keep the targeted costs and the quality in mind to match the owners expectations. SB Bauunternehmen does that successfully and eliminates upcoming obstacles through open and transparent communication between all involved parties. I am looking forward to an ongoing and successful cooperation for the future. With best regards.
Francesco Barba
In cooperation with SB Bauunternehmen I was able to realize my dream of an apartment house. Now I am the proud owner of 10 apartments that I successfully lease.
Fahri Bayrak
Over and over i made positive experiences with SB Bauunternehmen. Professional execution of the work, sticking to the deadlines and good accessibility. They always help with potential problems. Conclusion: Always a pleasure.
Dr. Joachim Spiller
Good day,
We can positively look back at many years of cooperation with the company SB Bauunternehmen. There are only a few successful construction companies existing in the second generation. The family-run business repeatedly demonstrates its efficiency and capability. They show teamwork, spirit, reliability, quality and stick to the promised construction times. Because the company is family-run it can consistently deliver a high quality construction for low prices despite the rising prices in the business. We gladly recommend the company SB Bauunternehmen and will keep on giving them our trust for future projects. MFG
Alfonso Barba
Good day,
for many years I have been connected to the company SB Bauunternehmen. We finished a lot of projects and apartments together. I have always been satisfied with the competence, execution and the pace. Even in complicated situations I could always rely on Team Bayrak and the workers. They are always friendly, courteous and reliable. I am glad to work on many more projects with this great team. Ricarda Frede, with the best wishes.
Ricarda Frede
Do you have any questions or want to contact us in person?